Your full day ride includes helping to catch, groom, saddle and bridle your horse
followed by a flat work group lesson with a helpfull instructor working on basic position and control of the horse.
Lessons available for different levels, or jumping for experienced riders.
NOTE: Lunch is not included, you need to bring your own lunch or we are only a 10 minute drive from Oxford where you can enjoy a gourmet meal, dine at one of the town's inviting cafes.
After lunch enjoy a scenic farm trek with other riders. You can expect 2.5 - 3 hours riding during the day.
PRICE LIST - Must be pre-paid when booked
Adult full day at the weekend - $120.00* each
Adult full day Monday to Friday - $170 (minimum 2 people)
Child under 18 at the weekend - $80.00* each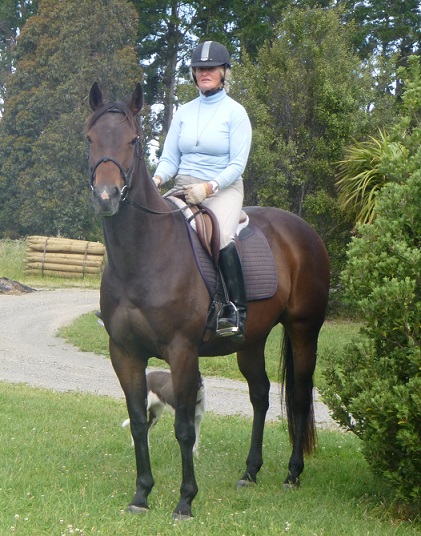 Well schooled horses.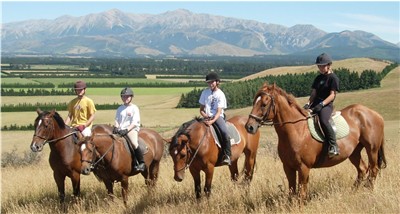 Scenic farm trek with views over the Canterbury Plains.

Your own lunch if coming for a full day.
Long trousers, not jeans - track pants would be ideal.
Shoes with a small heel- runners or track shoes are OK or you can hire jodhpur boots for $5 day
Your camera
Money! - small shop available that sells cold drinks, chocolate, chips etc.



Safety Helmets
Wet weather gear
Toilet facilities
Friendly staff
Well schooled horses

© Kowhai Farm Stay, 711 Island Road, Oxford, North Canterbury, New Zealand.